Dell EMC Networking


Dell EMC one of the 10 most powerful companies in enterprise networking. Today's applications call for new thinking about network architecture. Based on open standards, Dell Networking solutions free you from outdated, proprietary approaches. Take control of your network's future and learn how Dell's strategy for open networking can dramatically transform your business.
ASBIS offers Dell EMC future-ready networking solutions that helps you:
• Improve network performance;
• Lower networking costs;
• Remain flexible to adopt new innovations.
The range of Dell EMC Networking products includes:
Fixed Port Ethernet Switches - Meeting the demands of today's virtualized networks with resilient, high-density, full-featured switches for large and small businesses:
• Basic Ethernet Switches for smaller networks or remote/branch offices with limited IT staff.
• Power-Over-Ethernet Switches for access and aggregation for IT managed networks, including N-series and X-series switches:
The N-Series include a wealth of energy-efficient, cost-effective 1 GbE and 10 GbE solutions that offer the functionality, scalability and cross-platform consistency to easily integrate into your existing office, server room, small-scale data center or large campus network.
The X-series include smart managed 1GbE and 10GbE switches that offer enterprise-class features and intuitive, GUI-based management that helps to easily manage your office network.
High-performance Ethernet Switches for Top-of-Rack and data center fabrics, including S-series and Z-series switches:
The S-series include flexible, powerful and optimized 10 GbE switches designed for flexibility and high performance for today's demanding modern workloads and applications.
The Z-series offer outstanding performance and flexibility that helps to optimize performance for today's applications with multi-rate, flexible solutions supporting 10/25/40/50/100GbE throughput.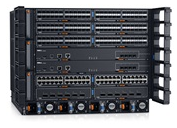 Chassis Switches - High-performance, resilient architectures and versatile platforms for next-generation datacenters and enterprise campus networks (C-series)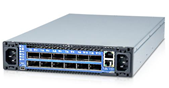 High-Performance Computing Switches - Building small to large clusters using low-latency, high-throughput 100Gbps+ technologies, in order to get computing density, reliability, and lower power consumption and costs (H-series)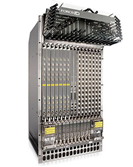 Dell Networking E-Series virtualized switches - Drive virtualized data center and cloud computing networks with high capacity chassis-based switches designed for agility and efficiency to lower your TCO

Advanced Ethernet Switches - Business and data center networks requiring scalable, full functionality Gigabit performance and flexible management capabilities

Fibre Channel SAN Switches - Optimizing your storage area network (SAN) and maximizing throughput with high-performance Fibre Channel SAN switches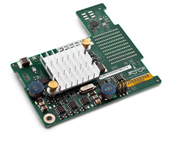 Server Network Adapters - Optimizing the power and speed of Dell PowerEdge servers across your network with a full array of connectivity options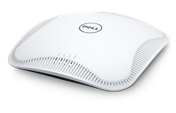 Wireless Networking - Deploying cost-effective, highly secure and easy-to-manage wireless ecosystems for employees, guests and remote users in indoor and outdoor environments