Dell EMC Servers


DELL SERVERS: Powerful, affordable network solutions emphasizing scalability and reliability.
Dell EMC 14th Generation PowerEdge Servers are built to deliver outstanding scalability, automation, and integrated security for traditional and cloud-native workloads. The 14th Gen servers provide the agility, flexibility, and efficiency needed for companies going through their digital transformations.
New Features:
• Scalable Business Architecture - Maximizes performance to handle mission-critical workload requirements with a highly scalable architecture and flexible internal storage.
• Intelligent Automation - Automates the Dell EMC PowerEdge Servers entire server lifecycle from deployment to retirement with expanded APIs and the new OpenManage Enterprise console to increase your productivity.
• Integrated Security - Built into the hardware and firmware, your data is protected with a deep layer of defense for the life of the server.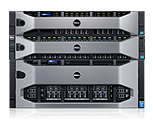 Rack Servers - For businesses with multiple servers or limited storage space:
ASBIS offers complete portfolio of 1-, 2- and 4-socket rack servers designed to reduce complexity in building and managing a data center. PowerEdge rack servers deliver excellent performance and functionality, and outstanding reliability while ensuring superior customer value.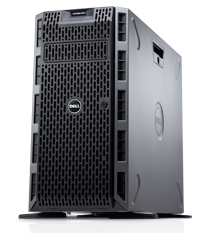 Tower Servers - For businesses that require value, flexibility and a range of performance options:
A portfolio of 1- and 2-socket tower servers that delivers powerful performance, extensive expandability and reliability, helping users to drive business success.
Modular Infrastructure – For high-density computing, meeting specific business demands, controlling costs and streamlining management with flexible processing, storage and networking modules.
Precisely tailor, quickly deploy and easily manage your infrastructure while lowering your operating costs with PowerEdge modular infrastructure solutions from Dell EMC.

PowerEdge FX series: Individually tailored IT platform for enterprise data centers
Offers a revolutionary design for IT platforms that integrates servers, DAS storage, networking and management in a 2U chassis to enable a workload-optimized infrastructure.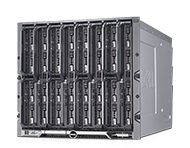 PowerEdge M series: Dense modular IT with central management
Designed for data centers in need of maximum density, efficiency and manageability, the PowerEdge M series integrates servers, storage, networking and management into a single chassis to deliver greater simplicity, efficiency and versatility.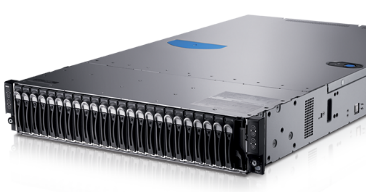 PowerEdge C series: Flexible, scale-out cloud and HPC solutions
A complete portfolio of hyperscale-inspired shared systems capable of housing multiple server nodes, the PowerEdge C series is optimized for distributed workloads, ultra-dense scaled-out environments and cloud deployments.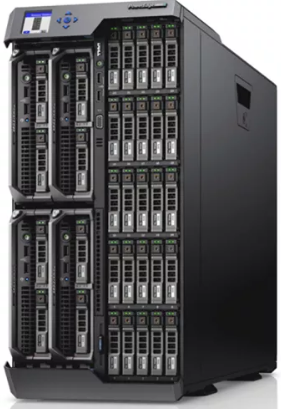 PowerEdge VRTX: Integrated solutions platform for remote and branch offices
A converged IT platform designed from the ground up for office environments, the PowerEdge VRTX integrates servers, storage, networking and management into a single office-optimized chassis to deliver greater simplicity, efficiency and versatility.
Download Dell EMC PowerEdge Servers brochure to see full range of products offered by ASBIS.