Digital distribution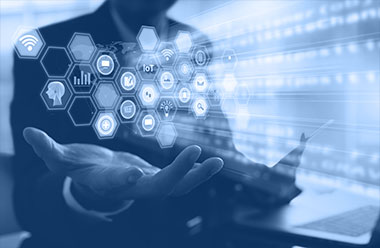 ASBIS electronic distribution platform is a perfect solution for retailers, online stores and telecom companies to let them expand their portfolio by value-added services in fields of digital media, insurance, security and productivity.
ASBIS ESD Retail platform makes license keys transfer from manufacturers to end customers immediately. Upon retailer can provide end customer with keys by any of the following manner:
• Print-To-Receipt at POS terminal or Printer in Shop
• SMS
• E-mail
• HTTPs Web page
ASBIS ESD Retail platform allows to sell not only single products but also build service packages with various software and even retailer's own services. Each of these packages has its own EAN for the best fit to resellers enterprise management (ERP) systems.
All data is synchronized and backed up to provide round-the-clock exchange of information about the transactions. Non-stop operation of the platform is provided by secure servers, applications and databases located in distributed network of data centers.
ASBIS ESD Retail platform is completely compatible with GDPR requirements.
The product range offered through ASBIS ESD Retail platform is wide enough to cover most of end customer needs such as Productivity, Security, Digital Media, and Gaming and give them as much benefit and satisfaction as possible of their devices.
Productivity
Microsoft Office is an indispensable assistant for work, education and private projects execution. It includes the well-known applications such as Word, Excel, PowerPoint with the newest features making life easier. Depending on the version of Microsoft Office it can provide OneDrive cloud storage, Outlook mail and many other features. Subscription or perpetual license, for single user or for a family, for one PC Windows, Mac or for all devices including mobile Android, iOS – everyone can choose his Office for own purposes.
ABBYY FineReader is all-in-one OCR and PDF software application for working with documents. It provides powerful, yet easy-to-use tools to access and modify information locked in paper-based documents and PDF files.
MacPaw CleanMyMac and CleanMyPC is a specialized computer maintenance software which is an essential tool that cares for your computer. It scans the entire system, removes junk and malware, cares about user privacy and installed apps management and brings your device back to its original fast performance. MacPaw brand-new Setapp software is a suite of quality collection of 100+ apps for Mac per subscription.
Security
Avast Mobile Ultimate is premium security pack for Android devices. It has a number of unique features to provide user's maximal protection and confidentiality. Those are Anonymous Web browsing with a user choice of country location; Applications protection with a user defined PIN code, Device optimization, Internet traffic and WiFi speed control, and also antivirus scanner, monitoring and verification of apps, Web filter/Antiphishing, anti-theft module, call and SMS filter.
AdGuard is the world's most advanced ad blocker that blocks all forms of advertising, prevents annoying banners, pop-ups and flash ads, hides personal data from data analyzers and helps to avoid redirection to fraudulent sites. It also has a function of parent control restricting children's access to unwanted content. AdGuard equally effectively blocks ads in both Applications and Web browsers that differs it from simply Web ad blockers.
Multimedia
Okko is online video streaming service with thousands of films and serials in Full HD and 4K and Dolby Atmos surround sound, without ads available at any device. This service provides a lot of blockbusters, iconic series, most popular animations and educational cartoons.
Gaming
Playkey is cloud gaming service. Its subscribers can play the most new and popular games even on slow PC and Mac computer in progressive resolution 1080P with high speed 60 frames per second without the need to purchase expensive equipment and wait for games downloading and installation – key system requirement is Internet speed from 30 Mbit/s and higher. Games are launched «as is» with all their functionality to let user enjoy them from the first seconds.