Jamf Mobile Device Management Solution


Helping organizations succeed with Apple.
Jamf MDM solution helps to manage enterprise Apple ecosystem which contains iPads, iPhones, Macs, Apple TV and secure your business while providing modern workplace and great employees productivity.
Its simple interface and a wide range of functionalities ensure the full integration of Macs with the company environment.
More than 35,000 organizations worldwide rely on Jamf to manage over 14 million Apple devices.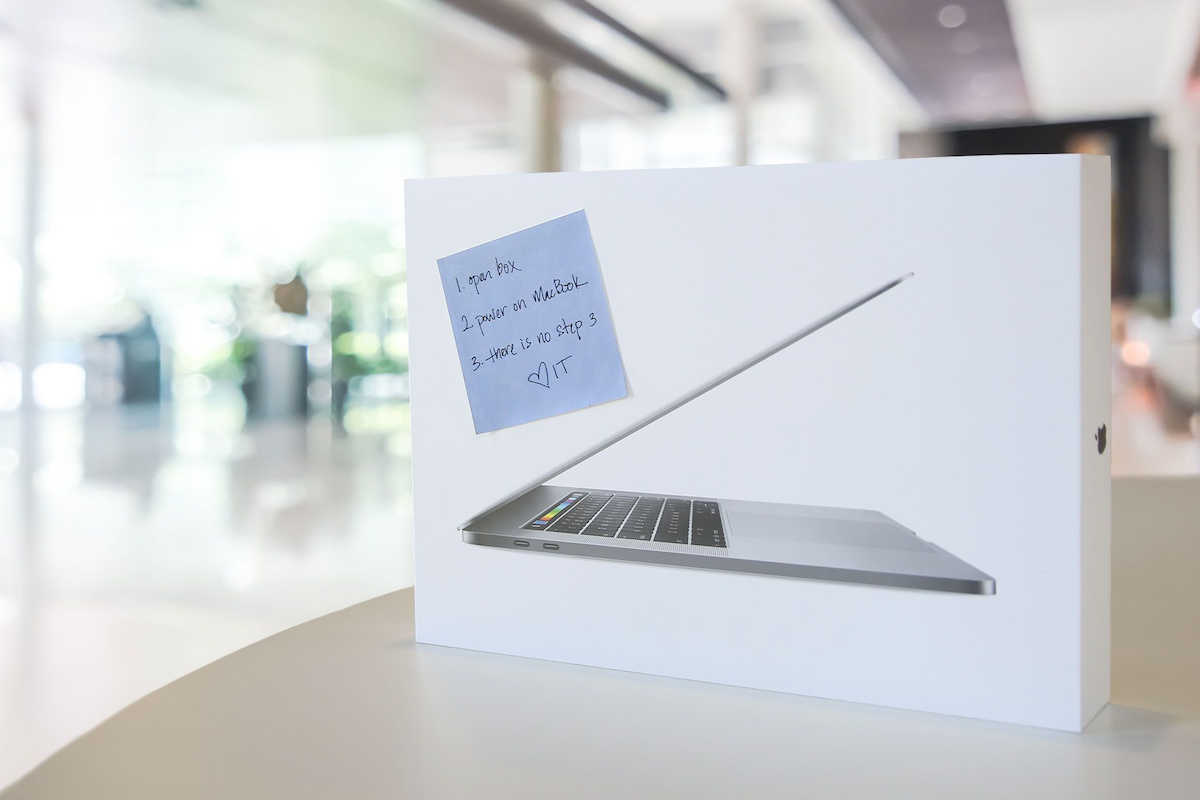 Providing Mac, iPad, iPhone, and Apple TV management solutions for any business, government institution or school, at any scale.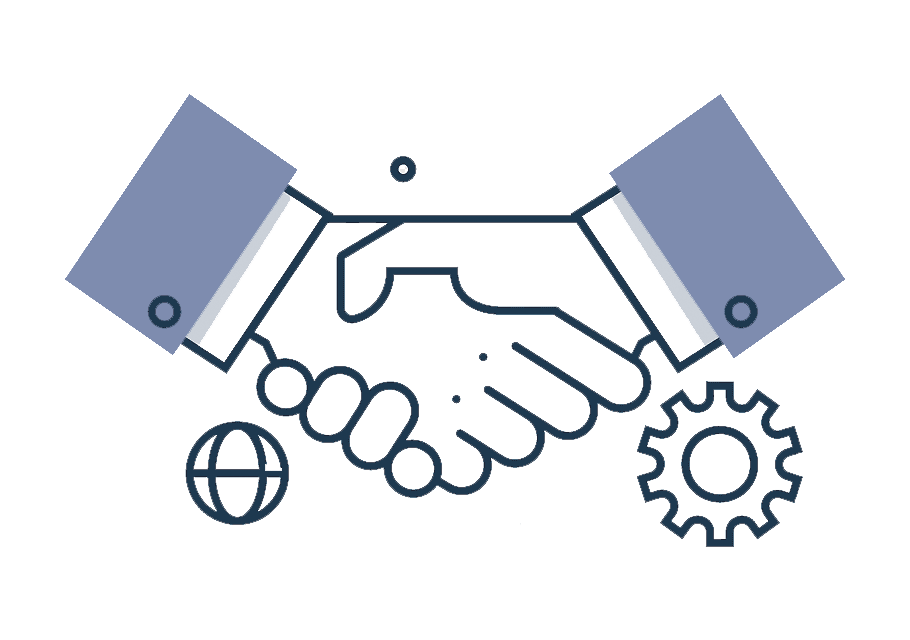 For Business
Give employees everything they need to succeed in a modern work environment.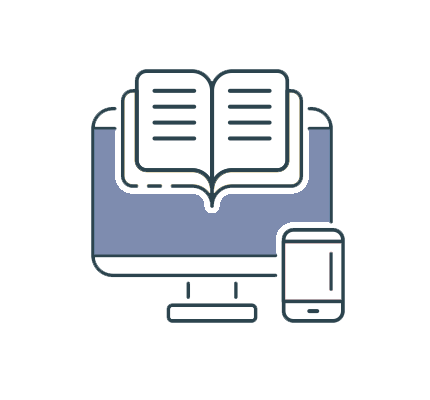 For Education
Tools to enhance learning and empower IT, teachers, students and parents.
Jamf's portfolio of Apple-focused solutions will help you: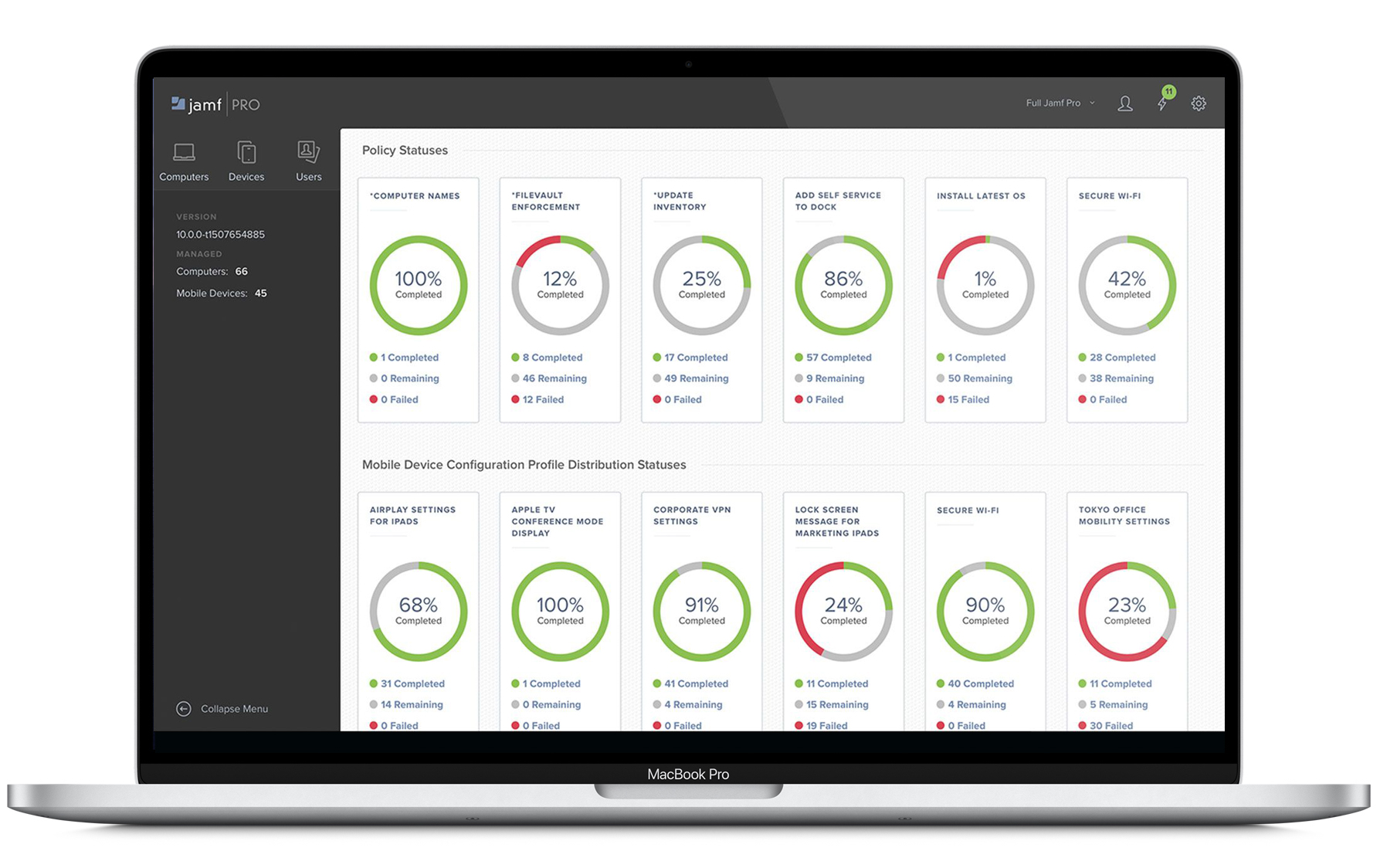 Manage Apple Ecosystem.
Jamf Pro is the standard for IT admins managing Apple in the enterprise.
• Zero-touch deployments
• Extensive inventory
• Security controls
• Self Service app catalog
• Device configuration
• App management
Connect Apple Users.
Streamline Mac authentication and identity management. Leverage a single cloud identity on any Apple device to gain immediate access to the resources you need.
• User Provisioning
• Account Sync
• Cloud Identity Providers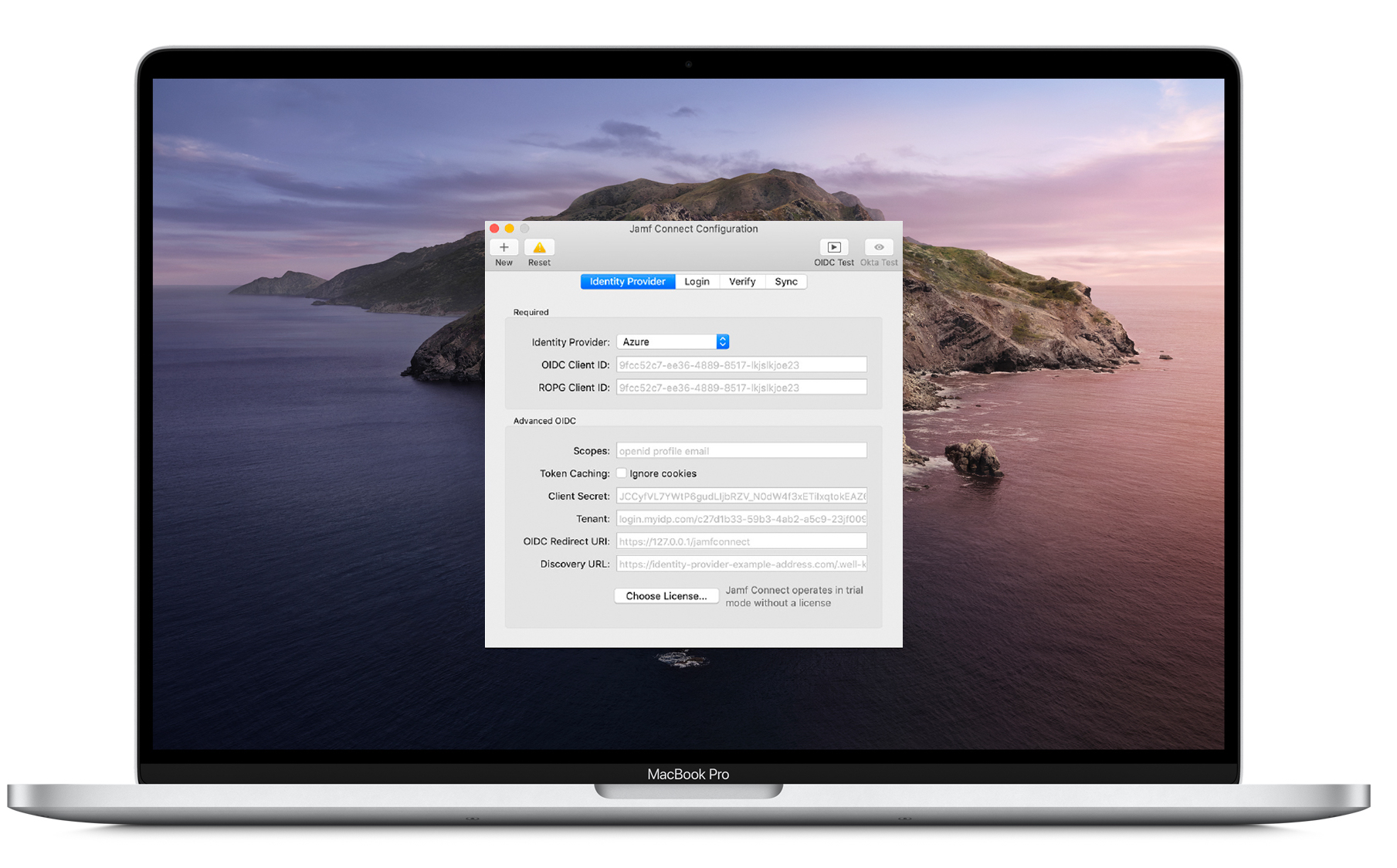 Protect your Apple endpoints.
Jamf Protect solves the unique challenges of macOS security.
• Detect Mac-specific threats
• Enterprise visibility into native Apple security tools
• Controlled isolation and remediation through Jamf Pro
• Simple Jamf Protect management with Jamf Pro
• Designed for macOS to minimize end user impact
• Endpoint compliance assessment
• Control your security data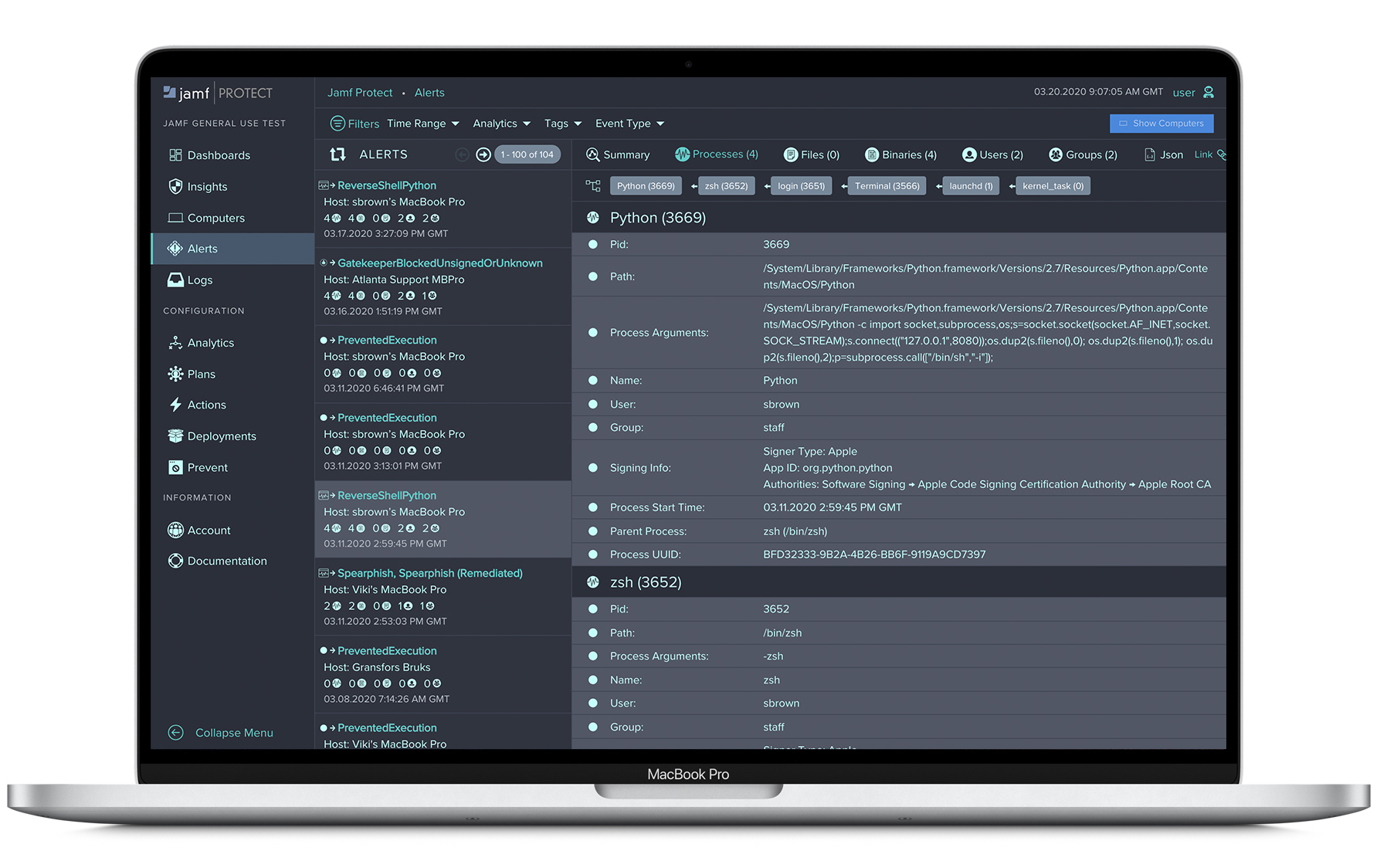 Powerful and affordable MDM for the modern, digital classroom.
• Ease of use
• Integration of Apple services
• Classroom management
• Cost effective for education
• Data protection
• Innovative apps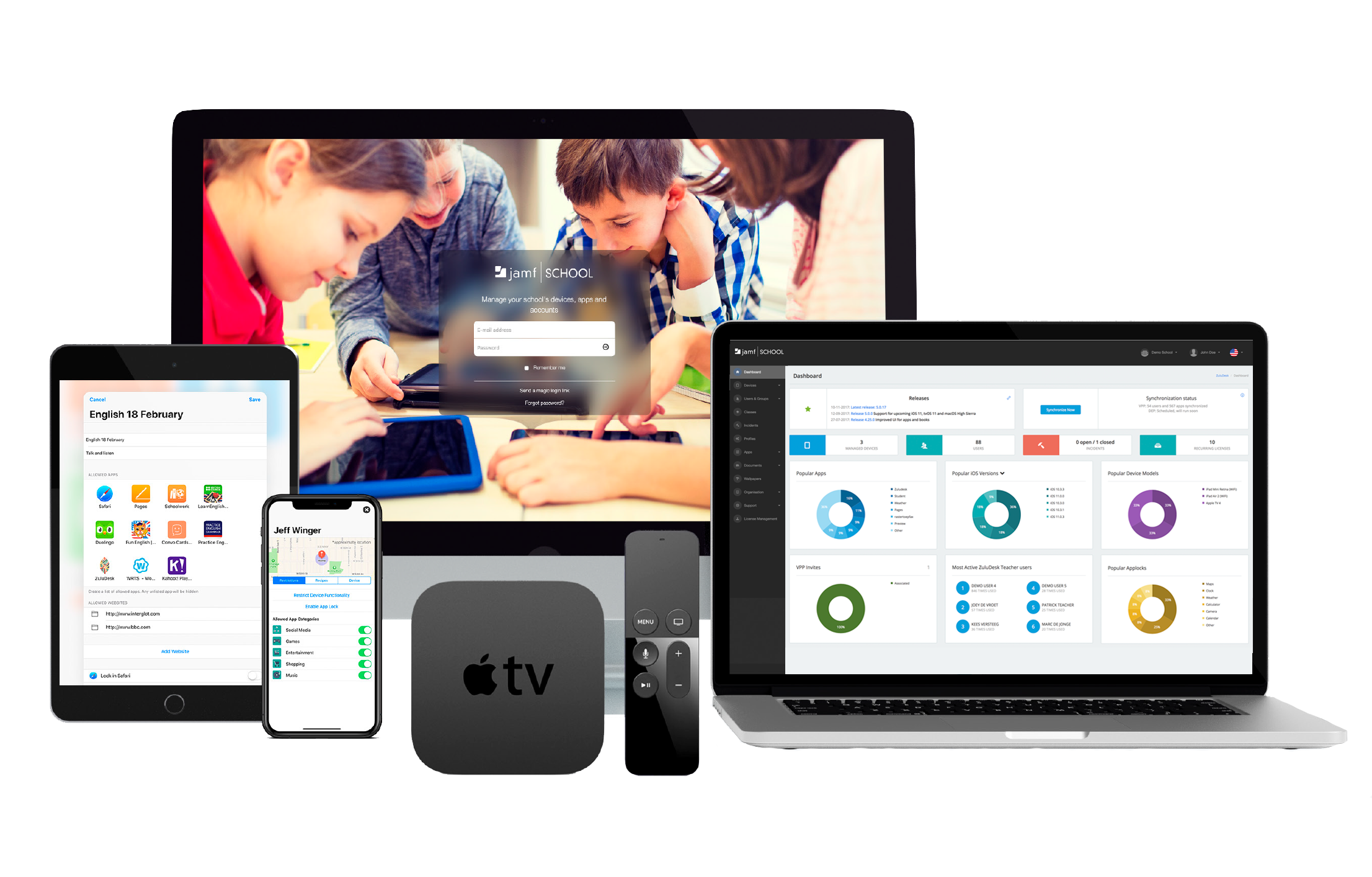 Benefits for Your Organization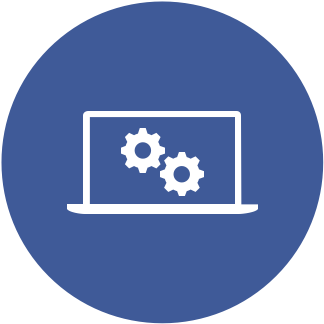 Simplifying IT management
90% reduction in time spent managing apps
80% reduction in time spent provisioning

Risk reduction
65% reduction in time spent managing policy and setting changes
90% reduction in time spent creating inventory reports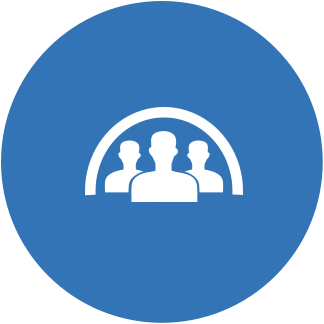 Improving end-user experience
60% reduction in end-user productivity loss
15% reduction in volume of help desk tickets
ASBIS — your partner in business innovation
We will help you to implement such changes in your company