Object Storage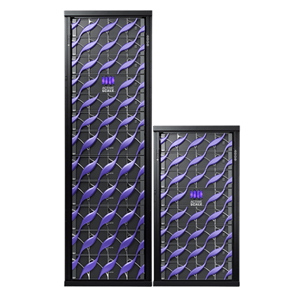 Western Digital ActiveScale Series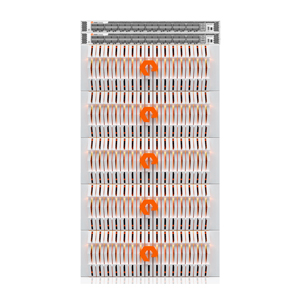 Pure Storage Flashblade: Scale-Out Storage For Modern Data
Pure Storage Flashblade: Scale-Out Storage For Modern Data
Data is the most valuable asset in an organization today. However, slow and complex legacy storage systems often hold data back from being put to use. FlashBlade is the industry's most advanced file and object storage platform ever, a data hub built to consolidate data silos like backup appliances and data lakes – to accelerate tomorrow's discoveries and insights.

Rethink storage in the era of modern data
There are two types of storage systems. One is optimized to store data. The other is optimized to deliver it. One is engineered with legacy technologies, like spinning disk or retrofit software. The other is a modern system, architected from the ground up to be massively parallel, thus eliminating serial bottlenecks that hold data back. This modern storage is FlashBlade™ from Pure Storage.
Data hub modernize everything - from backup appliances to data lakes
From artificial intelligence to analytics, data is at the center of today's innovation. Organizations are often hindered by legacy infrastructure, which prevents their data from moving at the speed of their business. FlashBlade is the industry's most advanced scale-out storage, architected to accelerate modern workloads and simplify Infrastructure.
"Pure Storage FlashBlade is about 10 times faster out of the box, with no specific tuning or effort. It enabled us to boost our GPU from about 20% average utilization to close to 100% utilization."
— Jeremy Barnes, Chief Architect

Flashblade – Powered by three industry firsts

Blade

Compute and network integrated with DirectFlash™ technology – hotplug blades into the system to add capacity and performance.

Purity//Fb

The heart of FlashBlade, architected on a massively distributed key-value pair database for limitless scale and performance with simplicity.

Elastic Fabric

Powered by an innovative converged fabric, FlashBlade delivers up to 1.5Tb/s aggregate bandwidth with 75 blades.

Replace racks of legacy technology with flashblade
FlashBlade delivers unprecedented performance in a small form factor. It is tuned to deliver multi-dimensional performance for any data size, structure, or access, delivering 10x or greater savings in power, space, and cooling costs.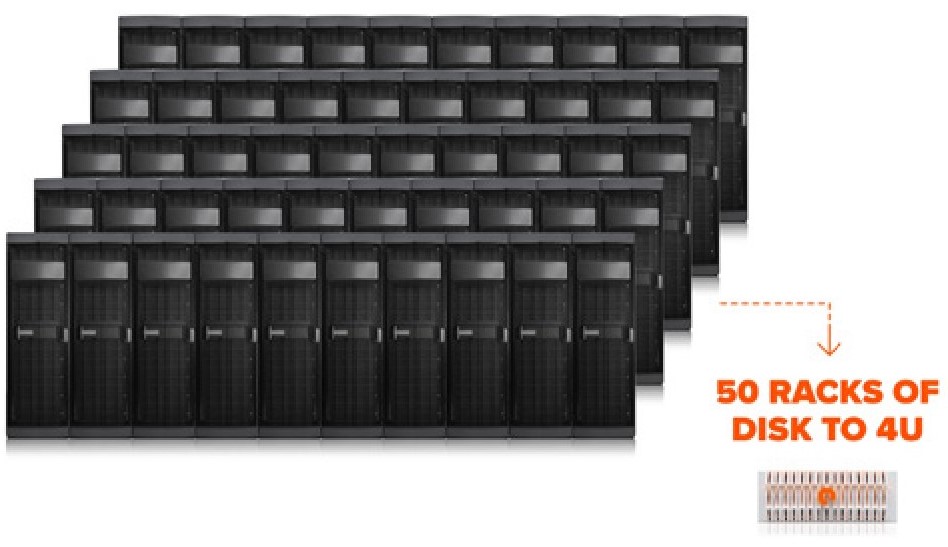 "FlashBlade is just 4U, but provides the same performance as 50 racks of our legacy storage sitting in the same data center. It's extraordinary."
— Jim Dolan, Manager, HPC Worldwide Support

Everything you ever wanted in a data hub
Some storage alternatives claim to be performant, but are complex to deploy. Others promise large capacity, but deliver data slowly. FlashBlade is the first scale-out storage solution to intersect on all three dimensions of big, fast, and simple.
Fast

• Elastic performance that grows with data, up to 75 GB/s
• Always-fast, from small to large files
• Massively parallel architecture from software to flash

Big

• Petabytes of capacity
• Elastic concurrency, up to 10s of thousands of clients
• 10s of billions of objects and files

Simple

• Evergreen™ – don't rebuy TBs you already own
• "Tuned for Everything" design, no manual optimizations required
• Scale-out everything instantly by simply adding blades
---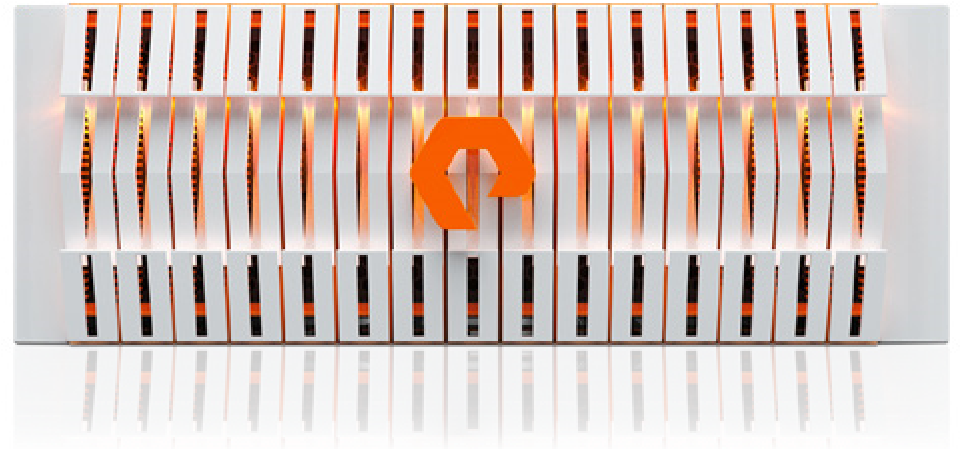 Specifications
Performance

• 17 GB/s bandwidth with 15 blades
• 75 GB/s bandwidth with 75 blades
• 7.5M NFS IOPS with 75 blades

Connectivity

• 8x 40Gb/s or 32x 10Gb/s Ethernet ports / chassis
• 2x FlashBlade External Fabric Modules (XFM) to scale up to 75 blades

Physical

• 4U per chassis
• 1,800 watts per chassis (nominal at full configuration)
---
"Our quants want to test a model, get the results, and then test another one – all day long. So a 10-20X improvement in performance is a game-changer when it comes to creating a time-to-market advantage for us."
— Gary Collier, CO-CTO
Western Digital ActiveScale Series.
Highly Scalable Cloud Object Storage Systems Facilitate a Data-Forever Architecture.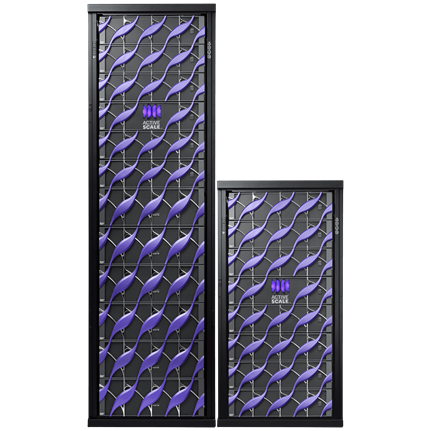 Highlights
• Ready to Deploy - Pre-configured system speeds implementation
• Scalable - Scales up to 7PB1 (raw) and scales out to over 63PB1 (raw)
• Highly Resilient - Patented technologies provide up to 19 nines of data durability
• Excellent TCO - Low acquisition cost, power/TB, and operating costs
• Easy to Use - Manage the entire namespace from a single pane of glass
Applications and Workloads
• Finance

• Data Lakes for Analytics
• Fast Recovery From Outages

• Media & Entertainment

• Production Media Archive
• On-premises S3 Media Target

• Life Sciences and Health Care

• Genome Data Banks
• Bioimaging

• Backup and Archive

• Tape Consolidation
• Active Data Repository

• Analytic Storage Tier
• ActiveScale Series Product Portfolio
• ActiveScale P100 Our lowest cost of entry system that scales to 23PB (raw) with high durability

• ActiveScale X100 Our integrated solution that scales to over 63PB (raw) with our lowest cost per capacity

• ActiveScale CM Cloud Management for system monitoring and storage analytics at petabyte-scale