Boost sales and increase cross sales in your store

A solution to show to the customers all goods that you have and provide fiches of online stores in offline envinronment to increase your sales.

Expand your business opportunities
Add to your point of sale the opportunity to comfortably enjoy all the advantages of your site! Help customers choose and buy what they need! Tell your customers directly about your promotions! Implement a simple and intuitive navigation system!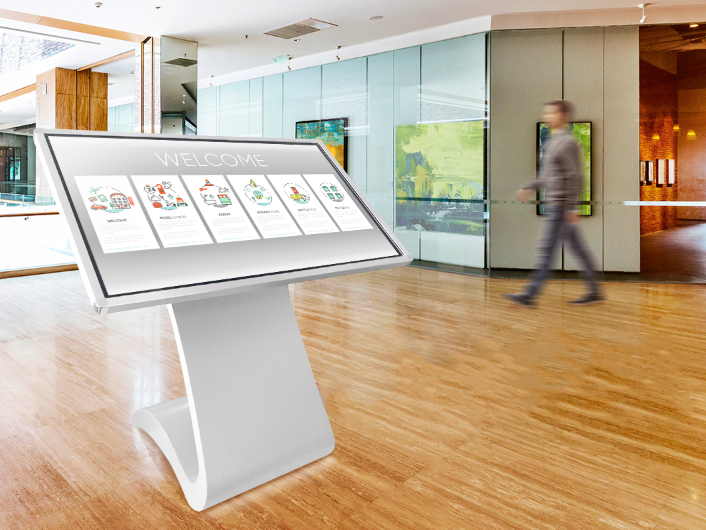 Benefits for your business
• Up to 20% increase in sales of related products through the integration with online tools
• Show 100% of the products in the store, without putting it on a shelf
• Reduce staff costs due to solution's self talking opportunities. Show and talk about products without sellers in the hall
• Save the buyer in your infrastructure and secure your sale. Show the product that the buyer is looking for on your website
• Get the tool to analyze customers statistics (age, gender, demanded goods, popular product groups, viewing time, number of pages viewed and other performance indicators)
Complete solution for your business
We took care to provide you not only devices, but all the solution from the idea to the updating, and analytics to ensure comfortable and effective operation.
Hardware
• Best price
• Vandal-proof tempered glass and metal case
• Powerful Integrated Windows IoT PC
• Integrated WiFi and LAN build in speakers
• Slim design with interactive 10 touchpoint screen
Software
• No local server needed
• Centralized content and device management
• Touch functionality, feedback forms and statistics
• Any type of content to display
• Great number of readymade templates application to create any project you need easily
Service
• Consultations from our specialists
• Recommendations for creating content
• Training for your specialists
Where to use

Some other advantages you will get with our solution:
• Easily create, manage and distribute content in digital signage networks
• Control all the devices remotely
• Develop your own targeted advertising campaigns
• See scalable real time analytics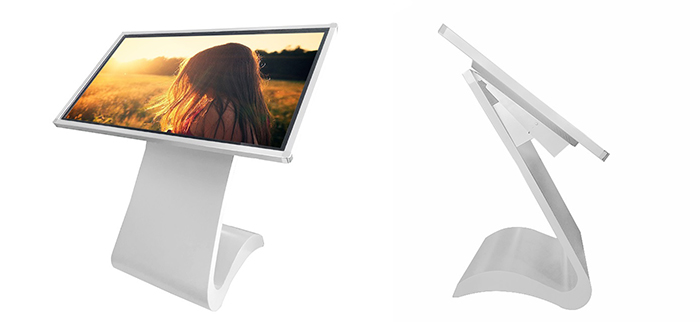 Please, feel free to address us with your questions.
Our experts are ready to offer you the best possible solution to your needs.