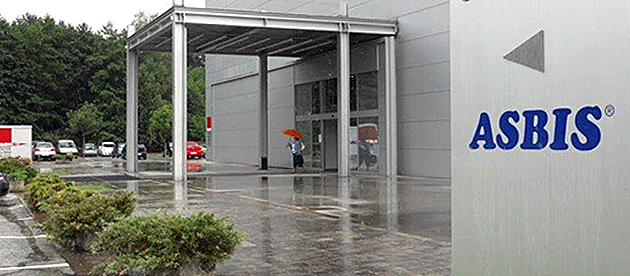 Asbis Group is the leading international distributor of Information Technology products in Europe, Middle East and Africa Emerging Markets and the owner of Prestigio Brand. Due to the expansion of our business we announce the following open vacancies:
1) RMA / Network Engineer Manager
Lead distributor in EMEA region is looking for system \ support network and security engineer for LAN, WAN, DC Networking and Security projects implementation and support.
Network engineer job responsibilities
Take part on project design stage as a technical pre-sale to identify all technical requirement of solution for the implementation stage
Configure and implementation of networking and security solutions on customer premises including all main security components: switching, routing, NG-FW, IPS, sandbox, WAF, e-mail security and so on
Support existing and new customers in day by day operations in network & security operations
Support customers with problems and RMA
Identifying, monitoring, and defining the requirements of the overall security of the system
Testing and checking the system for weaknesses in software and hardware.
Determining latest technologies and processes that improve the overall security of the system
Reporting the security analysis and monitoring findings
Maintaining switches and servers.
Network security engineer job requirements
A network engineer degree, telecom engineer degree, or BS/BE degree in computer science, cybersecurity or related IT fields.
Proven work experience as a network security engineer or information security engineer 1-2 year
Experience in creating and maintaining security systems.
Thorough understanding of the latest technologies, security principles, and protocols.
understand basic configuring principles for security systems, intrusion detection systems, firewalls, anti-virus software, log management, authentication systems, content filtering, etc.
Understanding of the web-related terminologies and software such as web applications, web related protocols, service-oriented architectures, and web services.
Ability to work under pressure and stressful scenarios.
Knowledge of computer forensic tools, data loss prevention methods, and disaster recovery methods.
Network engineer certifications such as CCNA \ CCNP Security as an advantage
2) Business Development Manager - Digital Signage Business Solutions
JOB DESCRIPTION:
ASBIS is looking for a Business Development Manager for its Business Solutions (BS) division for Cyprus, Greece and MaltaAs Business Development Manager your responsibilities will include, but not be limited to identifying, prospecting, developing and closing key clients, accounting for all phases of the sales process. You will generate revenue while developing insight into a fast-growing, international business, working with high-profile corporate clients, and resellers.By the end of the first year, expected to have closed 2-3 key accounts and have generated at least 500,000 – 800,000 EURO in sales and in subsequent years deliver at an annual rate of 1,000,000 EURO or more. Develop and maintain a personal network at senior executive level (C-level) in large corporations in Cyprus, Greece and Malta.

QUALIFICATIONS:
5+ years' experience of successful value based B2B solutions/consultative selling targeting senior executive level.

Extensive sales experience within the Cyprus, Greece and Malta is essential.

Genuine experience of how to conduct a needs analysis and creating a convincing value proposition that addresses critical business issues.

Strong pipeline management skills.

Personal network at Senior Management level within major national and multinational companies mandatory (network within HR Directors, Learning & Development Directors community a strong plus).

Global cultural experience – would have worked in different countries or in a multinational corporation or lived or studied abroad.

Experience of working in a fast growing and dynamic environment.

Presentation skills

University graduate, preferably with a Business degree.

Complete fluency in English and Greek is essential.

SOFT SKILLS
1.Hunger to develop new business – tenacity and persistence.
2."Killer instinct": Constant over-achiever, highly competitive, creative and solutions-oriented.
3.Must be self-motivated, passionate, and have an entrepreneurial spirit.
4.Enjoys challenge and a fast paced international corporate culture.
5.Strong presence with solid influencing skills.
6.Ability to develop long lasting business relationships.
7.Eligibility to work in Cyprus.
8.Energetic, thoughtful and hardworking.
9.Highly organized and professional.
10.Team players with a strong sales background.
11.Proven at supporting clients and closing new business with existing clients.
12.Ability to multi task and meet deadlines.
13.Excellent attention to detail.
Additional Information:
Dear applicant,
ASBIS is an equal opportunities employees. ASBIS offers competitive salaries and a multicultural working environment. If you are motivated by the prospect of an international career with a dynamic and forward-thinking company, we want to hear from you.
Please send your CV to e-mail: hr@asbis.com.cy. All applications are maintained in strict confidence. Due to high volume of CV's received only successful applicants will be contacted.
Please be informed that the General Data Protection Regulation (GDPR) No. 2016/679 of 27 April 2016, adopted by the European Parliament, the Council of the European Union and the European Commission, came enter into force on 25 May 2018. In accordance with the GDPR, we need your consent to the processing of personal data for further cooperation.
Responding to the vacancy and sending your CV to the company "ASBISC Enterprises PLC", registered and operating under the laws of the Republic of Cyprus, registration number HE 75069, registration address: Diamond Court, 43 Kolonakiou street, Agios Athanasios, 4103 Limassol, Cyprus phone: +357-25-857-000В (the "Company"), you agree that the Company will process your personal data provided in your CV.
Please as well print the attached draft of the consent on personal data processing, fill, sign it and send to us together with your CV. Please note that if you will not provide us with the mentioned consent, it means that we cannot process your personal data and consider you as a potential candidate.
For more information, please contact us via email: hr@asbis.com.cy