Dear Partner!
For your attention Dell T2 Partner Incentive Program Q2 2012.
Program is covering all purchases from 05th May till 03rd August 2012. Please download HERE.
To accept participation you are kindly required to register and obtain your ID# at DELL Partner Portal - http://www.dell.com/html/global/topics/partnerdirect/index.html
All Dell registered partners are notified by DELL support team.
Deadline to accept participation is 22nd of July.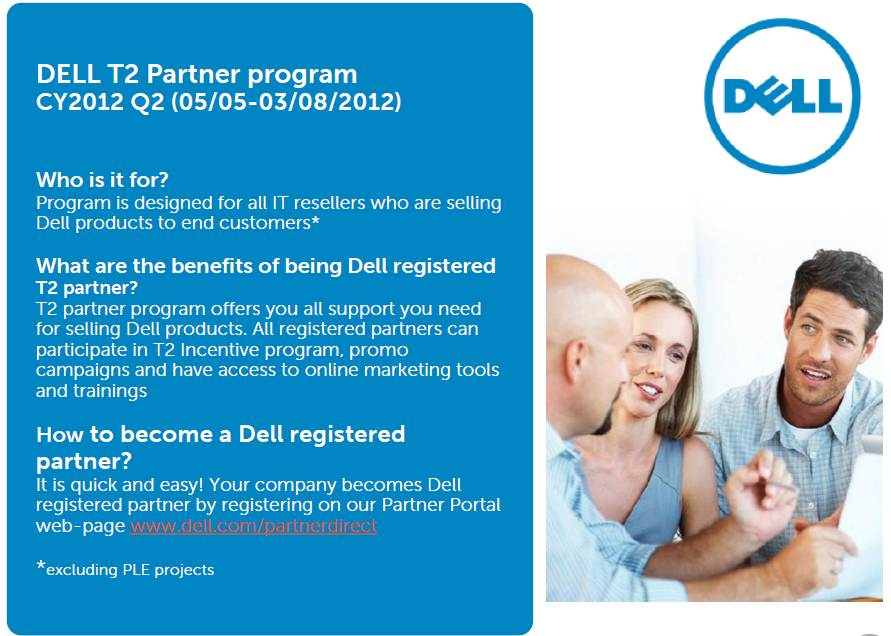 Other news about Dell products.