COMING SOON!
Available for pre-order
apply to Yiannos Alexandrou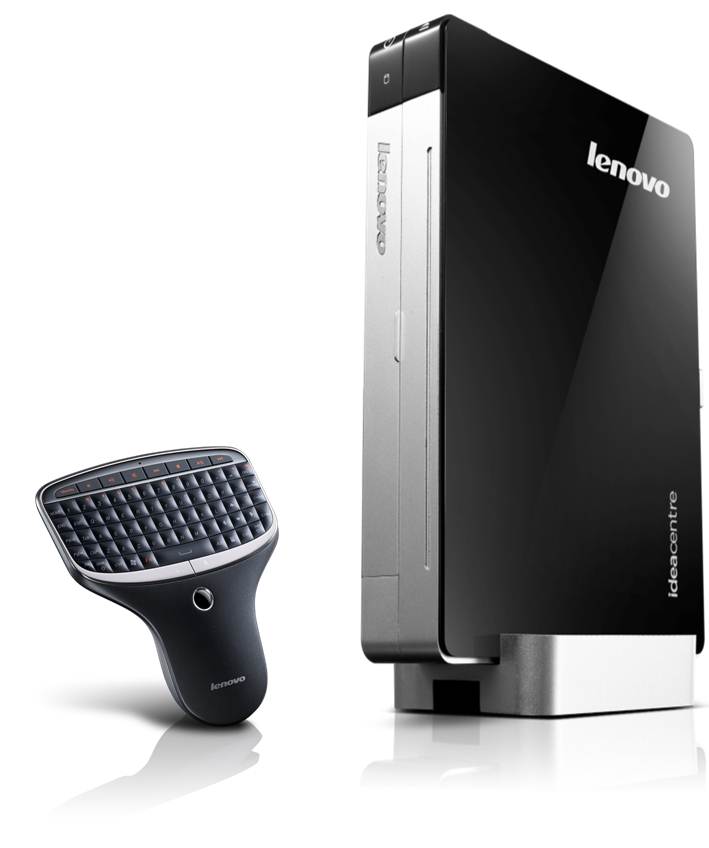 Lenovo IdeaCentre Q180 - The World's Smallest Desktop PC
The IdeaCentre® Q180 is uniquely compact but comes with a range of multimedia features that can turn your
TV into an entertainment hub for multimedia, games, videos and web browsing.
With Full HDgraphics, 7.1 surround sound, plus Add-on DVD reader/writer, it doubles up as a mobile home theater system.
It also comes with optional compact wireless multimedia remote with a built-in mini-keyboard and mouse, while its range of high-speed connectors like USB 3.0 and
8-in-1 card reader supporting SDXC format, make data transfer super fast. All this and more, powered by the energy-efficient Intel® Atom™ dual-core Processor.
Who Is This Product For?
Home users who want to turn their digital TV into a multimedia hub for video, web browsing and more;
Users who play movies or games on a big TV or monitor in their living room;
New PC users, such as students or children, who want an introductory PC for everyday computing;
For users with limited space or budget;
Businesses seeking to replace their traditional desktops and save operating costs;
Businesses wanting a PC for public portals.
Key Specifications:
Intel Atom dual core processor D2550
Genuine Windows® 7 HP 64 bit
Graphics: HD7450A-512M §RAM 2GB, 500GB HDD storage
Integrated high-speed 802.11n Wi-Fi
Add-on DVD reader/writer
USB 2.0, USB 3.0 connectors & 8-in-1 card reader supporting SDXC format
Wired KB/Mouse
Optional wireless multimedia remote-control
Lenovo Rescue System for easy data backup & recovery
Compact space-saving design, similar to a novel size, simple to carry
VESA Mount allows flexible fitting anywhere in the home: vertically, horizontally or even on the back of your TV or monitor