Benefits of our solutions
Availability of the service is 99.9% of the time.
Protection against viruses, spam and data loss.
Own domain name of the company - @company.ru - for the addresses of your employees.
Mailboxes of 50 GB for each employee and the ability to send emails with attachments up to 25 MB.
Automatic email archive with unlimited size.
Feature of recovering deleted messages, even if they are completely deleted from the trash.
Daily backup and strict privacy policy.
Shared calendars and address book.
Mobile clients for Windows, Android and iPhone.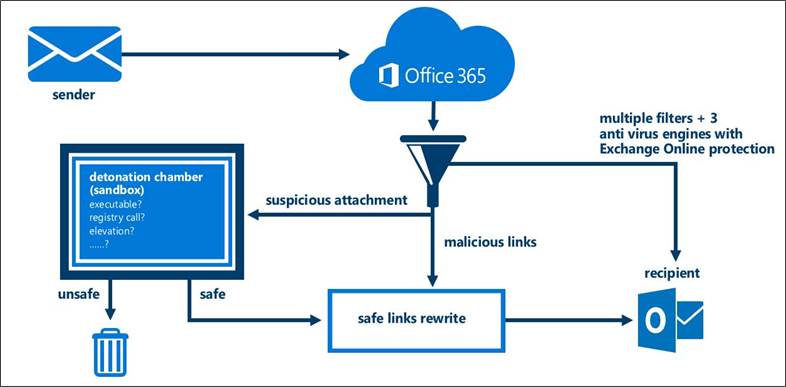 Additional benefits of Exchange Online ATP
Secure links
.
The component Safe Links scans all emails received by the server and blocks malicious links inside them.
Secure attachments.
The component Safe Attachments runs all suspicious files attached to emails in a special secure environment to protect the work environment also from viruses that are not yet in the database.
Statistics and reporting
on all attacks and suspicious activities in the network. Tracing of messages and suspicious URL-addresses.