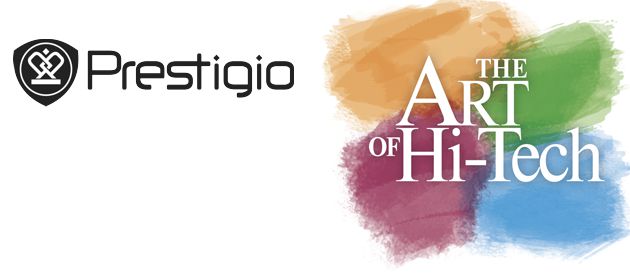 About Prestigio
PRESTIGIO - a dynamic and fast-growing European brand, represented in more than 93 countries around the world. For more than eleven years now PRESTIGIO high-tech consumer electronics products have been developed. Devices connected to a high quality, style and affordability.
The slogan «PRESTIGIO. The Art of High-Tech »reflects the company's mission: to make people's lives more productive, comfortable and enjoyable. PRESTIGIO The aim is to improve everyday life.Since 2011 PRESTIGIO is the leading brand of GPS-navigation in Central and Eastern Europe, Russia and CIS countries and ranks third among brands of tablet PCs in EMEA.
PRESTIGIO offers an exclusive combination of elegance, refinement, advanced technology and modern design. PRESTIGIO strive to provide a high quality of life with affordable IT-products and consumer electronics for people leading a modern lifestyle.
The terms of popularity PRESTIGIO product:
Each product, included in a wide range of PRESTIGIO, carefully selected and is a perfect blend of modern technology and stylish design.
PRESTIGIO products fully meet the requirements of today's users in home and office electronics.
PRESTIGIO ensures strict quality control and additional service for customers.
CANYON products at ASBIS online catalog:
Interactive Panel Tablet PCs Smartphones
Video Recorders Navigators Accesories
Bags and Cases Peripherals for PC Multimedia