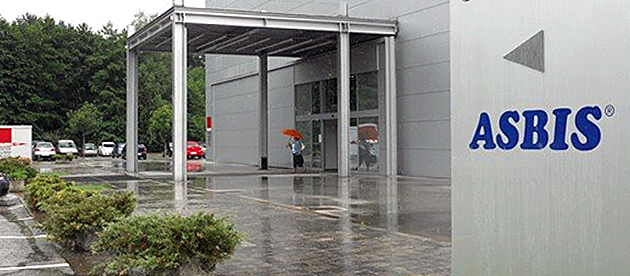 Asbis Group is the leading international distributor of Information Technology products in Europe, Middle East and Africa Emerging Markets and the owner of Prestigio Brand. Due to the expansion of our business we announce the following open vacancies:
1. IT TECHNICIAN ENGINEER
Responsibilities:
End to end customer support ( receipt of devices, repair, quality control, customer support)
Technical support installing and cofiguring computer hardware and software programs
Liaise with vendors and other IT personnel for problem resolution
Parts ordering, warranty claims to vendors, control and execution
Requirements:
Degree in Computer Science, Computer Engineering or a related subject
Solid experience with computer hardware repair and servers
Able to work under pressure and handle emergency situations effectively
Excellent written and spoken English
2. Retail Sales Manager
Responsibilities:
Represent the company to the Key accounts
Responsibility for ASBIS top customers in the retail/e-tail sector and to represent the company to the Key accounts
Acquisition and develop new customers
Cold calls to arrange meetings with potential customers to prospect for new business, respond to incoming email and phone enquiries.
Aim is to increase sales and profitability.
Calculation of offers, price negotiations and order processing Accompanying the multichannel strategy (retail and e-tail) of the cuastomer as well as iniating new campaings with the customer control of processes.
Interactive daily with multible client contacts (in person, via phone and emails).
Maintain and develop relationships with existing customers in person and via telephone calls and emails.
Weekly meetings with sales and marketing departments in retail outlets and planning promos of new products.
Challenge on any objections with a view to getting the customer to buy advise on forthcoming product developments and discuss special promotions.
Support ongoing client projects and new iniatives.
Creates detailed proposal documents, often as part of a formal bidding process which is largely dictated by the prospective customer.
Accurate, rapid cost calculations and providing customers with quotations.
Weekly visits to all customers shops and review the quantities of goods on display and in stock.
Requirements:
3+ years experience in sales with demonstrated ability to meet or exceed a sales quota.
Candidates should have three to five years of carrying account management and/or sales experience with a track record of satisfied and sales performance.
Proven record of working well internally and communicating with clients.
High motvation to understand the technology industry.
High skills on negotiation on price, csts, delivery and specifications with buyers and managers.
Strong business acumen and professionalism.
Weekly review own sales performance, aiming to meet or exceed targets.
Attend team meetings and share best practice with colleagues.
Presentation skills. Represent the company at trade exhibitions, events and demonstrations.
Business/ Sales Degree mandatory.
3. Business Development Manager
Responsibilities:
Hunger to develop new business – tenacity and persistence.
"Killer instinct": Constant over-achiever, highly competitive, creative and solutions-oriented.
Must be self-motivated, passionate, and have an entrepreneurial spirit.
Enjoys challenge and a fast paced international corporate culture.
Strong presence with solid influencing skills.
Ability to develop long lasting business relationships.
Eligibility to work in Cyprus.
Energetic, thoughtful and hardworking.
Highly organized and professional.
Team players with a strong sales background.
Proven at supporting clients and closing new business with existing clients.
Ability to multi task and meet deadlines.
Excellent attention to detail.
Requirements:
2-5+ years' experience of successful value based B2B solutions/consultative selling targeting senior executive level.
Extensive sales experience within the Cyprus is essential.
Genuine experience of how to conduct a needs analysis and creating a convincing value proposition that addresses critical business issues.
Strong pipeline management skills.
Personal network at Senior Management level within major national and multinational companies mandatory (network within HR Directors, Learning & Development Directors community a strong plus).
Global cultural experience – would have worked in different countries or in a multinational corporation or lived or studied abroad.
Experience of working in a fast growing and dynamic environment.
Presentation skills
University graduate, preferably with a Business degree.
Complete fluency in English and Greek is essential.
4. Office Administrator
Responsibilities:
Managing everyday proceess of office operations
Assisting in accounting office
Assisting in sales process and invoicing
Maintaining office to the standards
Customers support and management during customer visits
Document and file accounting transaction in an organized manner
Client communication and general correspondence
Requirements:
Familiarity with basic accounting principles
1-2 years experience in similar position
Ability to work under pressure
Strong organizational skills
Fluency in English and Greek
Excellent knowledge of Microsoft Office
Additional Information:
Dear applicant,
ASBIS is an equal opportunities employees. ASBIS offers competitive salaries and a multicultural working environment. If you are motivated by the prospect of an international career with a dynamic and forward-thinking company, we want to hear from you.
Please send your CV to e-mail: hr@asbis.com.cy. All applications are maintained in strict confidence. Due to high volume of CV's received only successful applicants will be contacted.
Please be informed that the General Data Protection Regulation (GDPR) No. 2016/679 of 27 April 2016, adopted by the European Parliament, the Council of the European Union and the European Commission, came enter into force on 25 May 2018. In accordance with the GDPR, we need your consent to the processing of personal data for further cooperation.
Responding to the vacancy and sending your CV to the company "ASBISC Enterprises PLC", registered and operating under the laws of the Republic of Cyprus, registration number HE 75069, registration address: Diamond Court, 43 Kolonakiou street, Agios Athanasios, 4103 Limassol, Cyprus phone: +357-25-857-000В (the "Company"), you agree that the Company will process your personal data provided in your CV.
Please as well print the attached draft of the consent on personal data processing, fill, sign it and send to us together with your CV. Please note that if you will not provide us with the mentioned consent, it means that we cannot process your personal data and consider you as a potential candidate.
For more information, please contact us via email: hr@asbis.com.cy