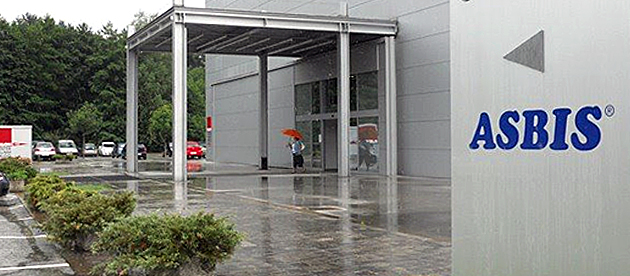 ASBIS' robust market position in EMEA region

We provide premium services and strong support in a cost and time efficient manner
Broad geographical coverage combined with a local presence
Being a leading distributor of Information and Communications Technology products and solutions of top international brands as well as our private labels for many years, we operate with an active local presence in a number of countries across the EMEA region.
This advantage is an evident benefit for our customers in view of logistical costs efficiency and time savings. Besides, we talk the same language and share common culture sensitivity, wherever our customer is.
Central management' strength and regional teams' expertise
ASBIS management is a team of experienced executives. Our Chief Executive Officer has been with the Company since its inception in 1990; and all top managers of ASBISc Enterprises PLC have served on a long-term basis.
Business entities of ASBIS Group are managed by the skilled local executives who have a strong understanding of the diverse markets situations, considerable knowledge and complete grasp of the regulatory environment in their countries.
Each and every employee of the multinational ASBIS team is pre-qualified to provide customers with an expert assistance in his/her area of responsibility.
Critical mass of operations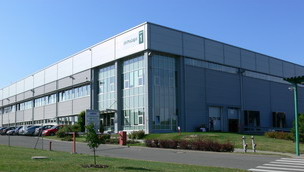 Through three master distribution centers, located in the Czech Republic, the United Arab Emirates and China, our Cypriot headquarters supports the network of 21 in-country stock points that supply products to the Group's in-country operations and directly to their customers in more than 57 countries.
From 2002 onwards, in line with our strategy of focusing on automation and innovation the online purchasing platform for electronic trading with our customers has been implemented.
Year by year having revenues exceeded one billion U.S. Dollars and with sales in more than 57 countries, ASBIS has grown solid collaborative relationships with the top worldwide vendors and suppliers of Consumer Electronics, IT products and solutions including but not limited to AMD, Apple, Acer, Dell, Seagate, Intel, Lenovo, Microsoft, Samsung, Toshiba and WD.
We have achieved 'authorized distributor status' with the most of them – and this edge enables to enjoy a number of beneficial commercial terms and agreements with respect to the distribution of products.
Price protection and stock rotation policy for inventory
In contrast with the commonly occurring tend to buy from the open market, which leaves a distribution company exposed to the risk of price changes and obsolete stock, we are able to ensure the price protection and stock rotation for inventory giving a strong support to our customers.
As an authorized distributor for a number of top international vendors and suppliers of IT products and solutions, ASBIS benefits from the certain contract terms that provide protection from declining prices or slow moving inventory. In particular, such terms allow us to return part of the inventory to the respective suppliers in the event of the market prices decline or this inventory becomes obsolete.
One-stop-shop basis
ASBIS Group distributes a large range of A-branded finished products like tablets, smartphones, laptops, desktop computers, servers, networking equipment, software to retail, corporate clients, SMB and wholesale, as well as IT components – such as complete solutions, building blocks and peripherals – to Enterprise segment, assemblers, system integrators and local brands.
Our business has been built on the distribution of products from top global brands including Apple, Acer, Dell, Hewlett Packard, Lenovo, Microsoft, Samsung, Toshiba and Gigabyte and leading IT components manufacturers such as AMD, Intel, Seagate and WD.
Join us
The Company is constantly strengthening its presence in the most promising segments of the fast changing global marketplace, introducing to the portfolio new product lines of Consumer Electronics and IT products and improving business techniques, strategies, and services – with the aim to deliver the highest value to all Company' stakeholders.
ASBIS' broad geographical coverage, combined with our centralized structure, one-stop-shop, automated processes, and consistent marketing approach results in reduced shipping costs, lower revenue collection expenses and high level of customization.
We hold robust positions on the Emerging Markets of Europe, Middle East and Africa, serving more than 27,000 active customers either on regional or on a country by country basis.
You are kindly invited to benefit from the highest level of our service and support and become a valued ASBIS customer.