Attract more visitors to your point of sales or department

A solution to attract customers to shops' windows or distant store departments, for a wide range of public places, large entertainment events, auto show & cutting-edge exhibitions.


Increase customer flow to the point of sales with bright colorful dynamic transparent content and targeted messages!
Totally new and creative digital signage solution for retail, banking, exhibitions and other applications, Prestigio Transparent LED Display Poster quickly has become a big trend in the Digital Signage market. Modular construction let the company create any content using a system of displays. It is much brighter & more attractive solution compare to regular LCD and it will definitely catch the eye of the passersby.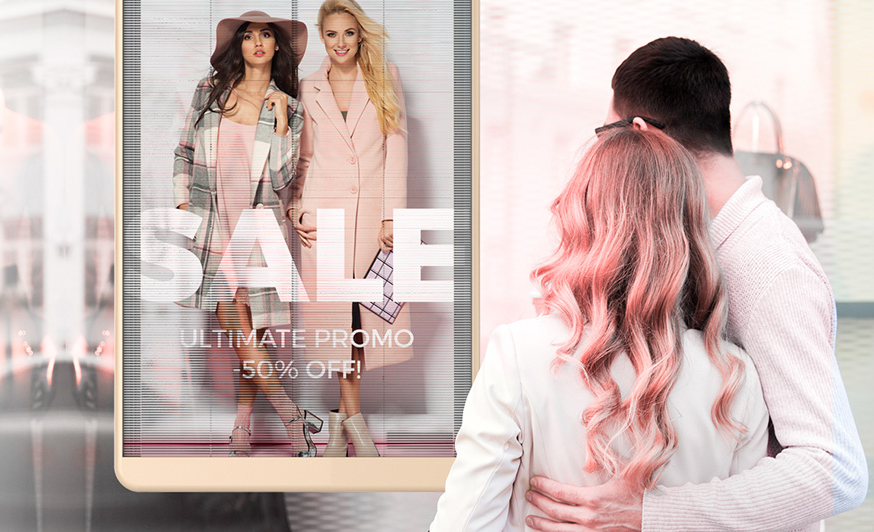 Benefits for your business
• Attract up to 30% more buyers to the point of sales from the street
• Sharp and extra bright image even under direct sunlight due to LED technology
• Keeps design of your shop visible with up to 67% of transparency
• Change promo information centrally in time at all points of sales by one person
• Keep your windows transparent, without full coverage by LCD devices
Complete solution for your business
We took care to provide you not only devices, but all the solution from the idea to the updating, and analytics to ensure comfortable and effective operation.
Hardware
• Easy installation
• High transparency
• Sharp and extra bright content under direct sun lights
Software
• No local server
• Centralized content management
• Easy complain design
Service
• Consultations from our specialists
• Recommendations for creating content
• Training for your specialists
Where to use

Some other advantages you will get with our solution:
• Easily create, manage and distribute content in digital signage networks
• Use optimized recognition technology of gender and age
• Develop your own targeted advertising campaigns
• See scalable real time analytics of the content effectiveness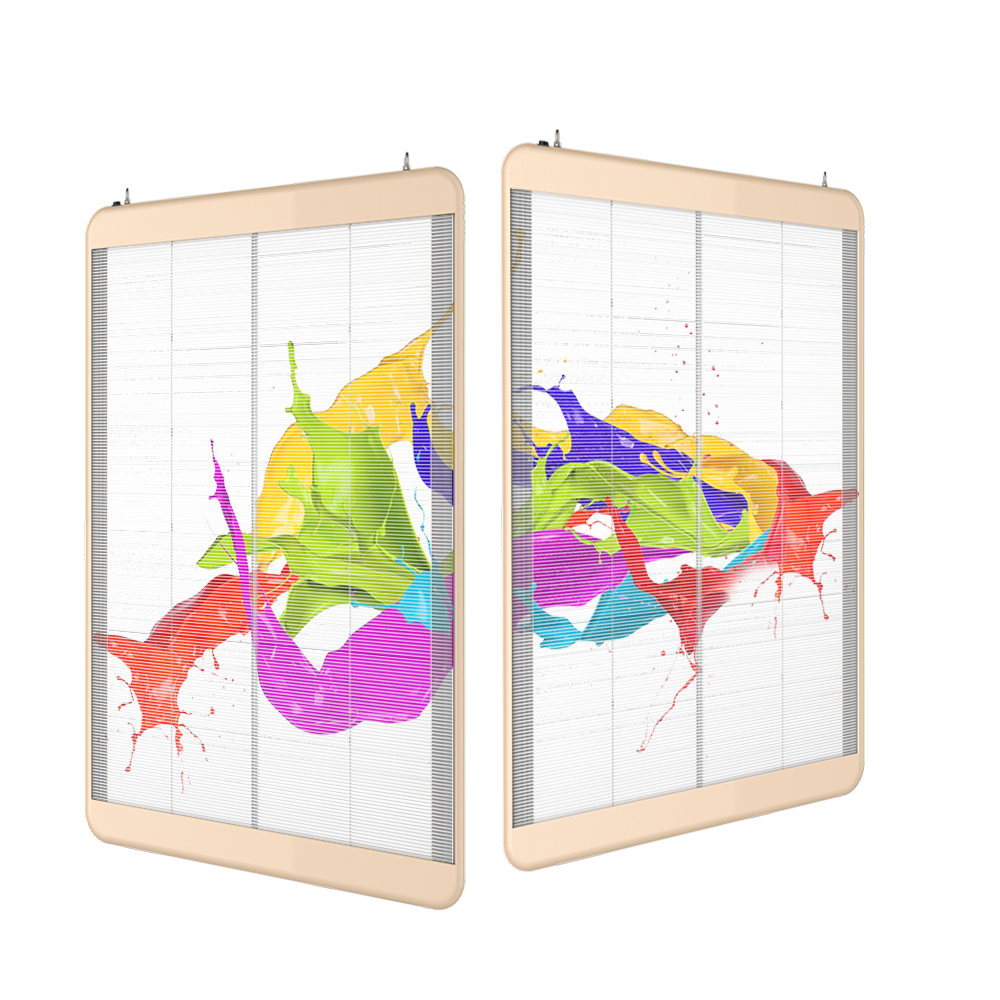 Please, feel free to address us your questions
Our experts are ready to offer you the best possible solution based on your needs.