Complete solution
Screen, computer, Wi-Fi, stereo speakers and special applications - all inside one device which requires zero setup. MultiBoard is based on the latest generation of Intel® Core™ i5 and i7 processors and comes with Windows 10 Pro preinstalled
20 touch points
The best-in-class infrared sensor technology which supports 20 finger touches at a time. The same speed of response regardless if one person or several people are working with the screen
Resolution
Вгу to Ultra HD technology the image is top-quality, even the smallest details are visible
Protected housing
MultiBoard features a rugged aluminum body and a hardened 4 mm glass (Mohs level 7). You can use it in public without fear of accidental damage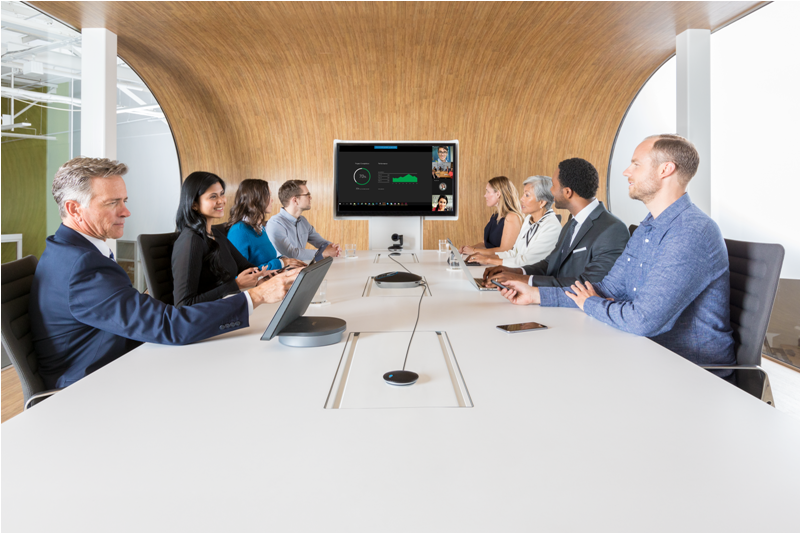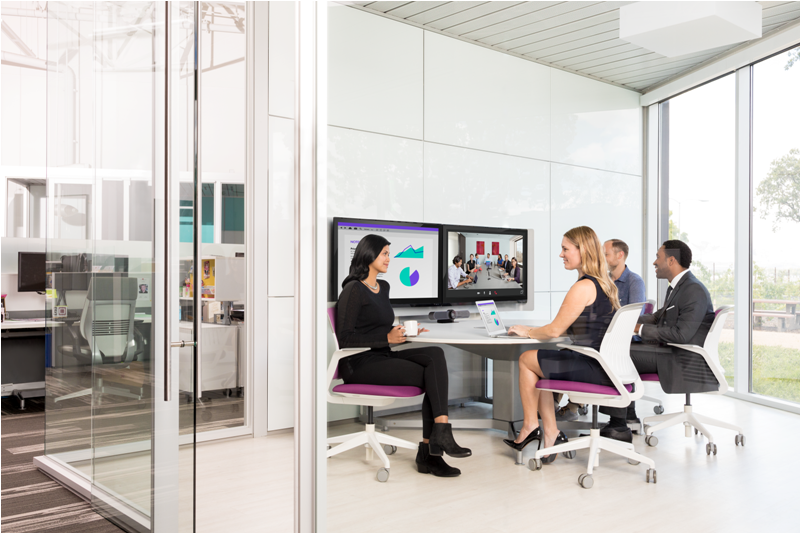 Video conferencing for every space
Logitech is transforming video conferencing by offering an easy and affordable way to collaborate, with crystal-clear audio and razor-sharp video. Logitech products deliver exceptional performance, business certifications, and award-winning design.
Possibility to see and hear everyone
Video-conferencing system has 10x FULL HD zoom, is compatible with major conferencing applications (Skype, etc.), and features speakerphone with acoustic echo cancellation. This video conference camera is an ideal choice for conferences and presentations of up to 20 persons.
Armed to spot the slightest change
Thanks to the remote lens control, embedded public address system and noise reduction function you get an ideal image and sound. This camera will ensure high quality presentation of your product or service being fit for conferences for 4 – 8 persons.
See every emotion of the business partner
Logitech BRIO camera transmits video in Ultra HD 4K format. Thanks to RightLight™ 3 and HDR technology every detail is visible, even in low-light situation. Broad 90° Field of view. It's ideal for interviews, tet-a-tet meetings and mini-conferences (up to 3 persons).
Ready to go solution for interactive collaboration
PRESTIGIO MultiBoard 84"G

Logitech Group




Prestigio Apps Pack

• 84'' Ultra HD
• Interactive display (IFPD)
• Intel® Core™ i7 processor
• 8Gb RAM
• 256Gb SSD

• High quality picture: HD 1080p, 30 fps
• Microphone and speakers in one box
• Remote control
• Control hub
• up to 14 participants

• specially developed applications pre-installed on the MultiBoard