Powerful security products and management platforms to defend your company from any cyberthreat.


Avast Business Managed Antivirus
Deliver award-winning antivirus to all devices and manage centrally
With Avast Business Managed Antivirus, businesses can deploy award-winning endpoint protection for devices, data, and people – anywhere on the network. Remotely install antivirus on devices across multiple offices and centrally manage them from an easy-to-read dashboard to ensure all devices are always up-to-date and malware free.
Powerful cyberprotection
Our hundreds of millions of users continually feed data into our immense cloud-based machine-learning engine, helping us quickly identify and destroy threats.
Complete visibility
Deploy, configure, and manage antivirus from a centralized dashboard for complete visibility across all managed devices, whether they are onsite or remote.
Comprehensive reporting
Stay on top of your security with in-depth analyses displayed in easy-to-read reports that include threats blocked, devices without antivirus, and devices with overdue virus scans.
Multi OS Support
Endpoint Protection supports MacOS devices and Windows computers and servers.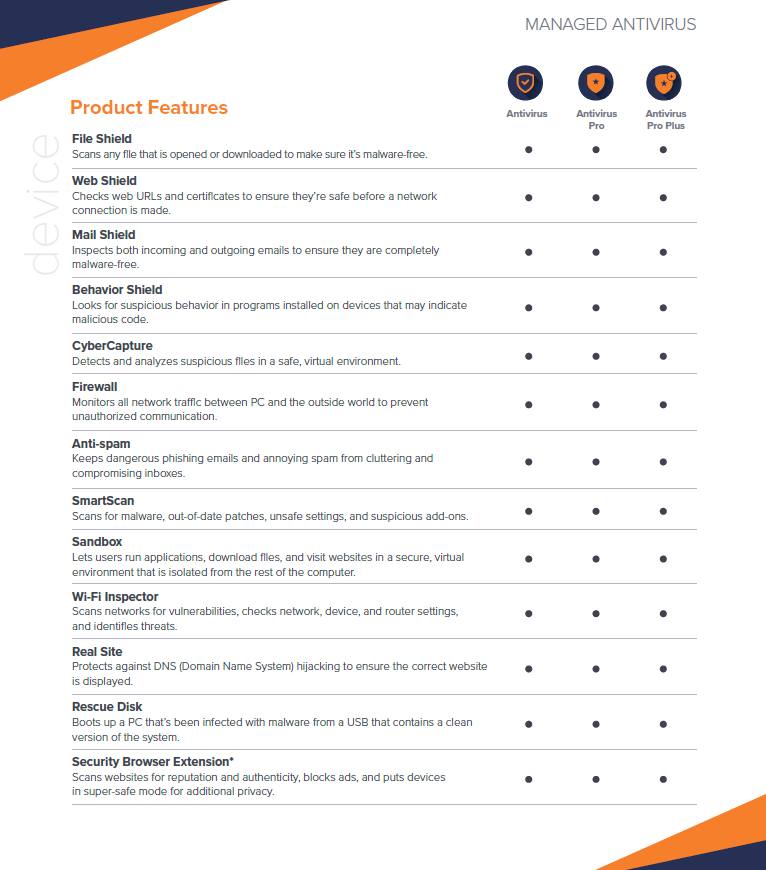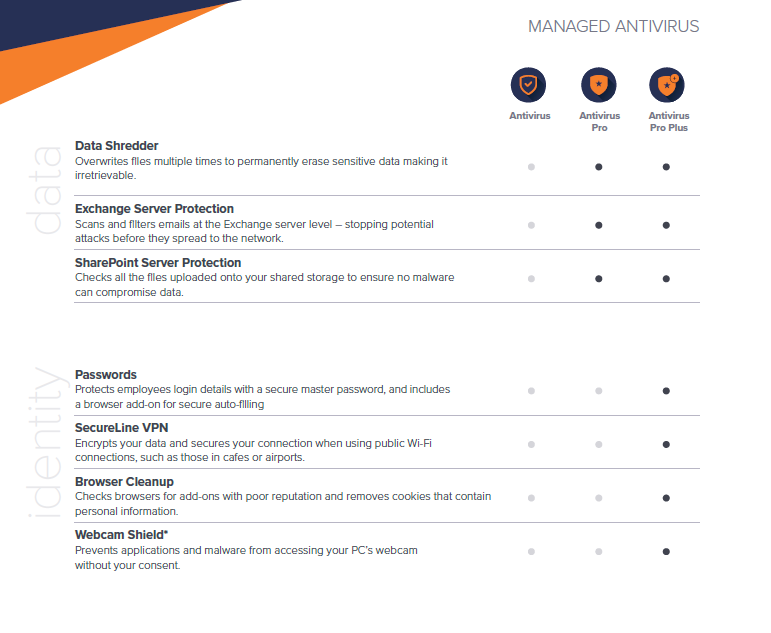 Available in the following platforms:
Management Console

The Management Console is ideal for small businesses that need an easy-to-use, cloud-based platform to quickly deploy comprehensive protection to multiple endpoints, schedule regular scans, and quickly add more devices.

CloudCare

CloudCare is ideal for small to medium businesses and IT service providers that want a single, multitenant security platform to monitor threats, resolve issues, and deliver comprehensive endpoint and network security services.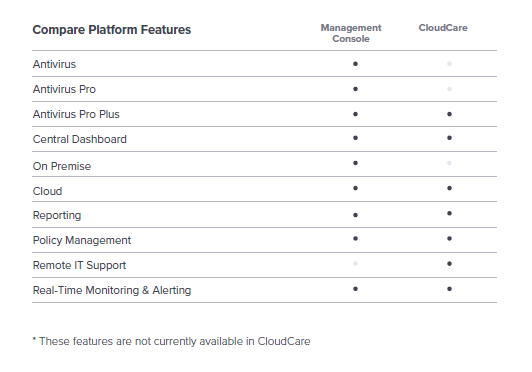 About Avast Business
Avast Business provides advanced, integrated endpoint and network security solutions for businesses and IT service providers. Backed by the largest,
most globally dispersed threat detection network in the world, the Avast Business security portfolio makes it easy and affordable to secure, manage, and monitor changing business networks. The result is superior protection that businesses can count on.
For more information about our managed security services and cybersecurity solutions, visit www.avast.com/business.