Unified & File Storage

Infortrend EonStor GS Family Enterprise-Class Unified Storage Integrating SAN, NAS and Cloud
HIGHLIGHTS
UNIFIED STORAGE
EFFICIENCY
EXCEPTIONAL COST PERFORMANCE
• High Block/file level Performance, it delivers up to 700K IOPS, 23,000MB/s block and 17,000MB/s CIFS bandwidth.

• Future-proof expansion solution offers ample data capacity of up to 1792 drives.
• Comprehensive data services, including SSD Cache and automated storage tiering improve performance and speed up data access.
• Support for all - flash and hybrid configurations provides flexibility of choice to meet your needs.
• Select from a wide range of product series and multiple host options.
CLOUD READY
• The EonStor GS can integrate with cloud storage, and data can be optimally allocated between EonStor GS and Cloud through our smart algorithms, so users can enjoy the best performance and the safest storage.

• EonStor GS offers comprehensive cloud integration functions for users to choose from: Cloud Tiering, Cloud Cache and Cloud Backup.
• Support for private and public cloud services enables users to choose the option that best suits their budget or data security requirements
AVAILABILITY & RELIABILITY
• SMB 3.0 failover and multipathing support .
• Dual controllers and non-single-point-of-failure hardware design ensure system continuity in case of faults.
• Cache protection with Super capacitor and Flash to ensure data safety
• IDR support ensures all hard drives are healthy to prevent from rebuild
DATA PROTECTION & SECURITY
• Whether inactive or mid transfer, data is always encrypted to ensure full protection from malicious attacks
SIMPLICITY
• EonOne management interface provides a single control center for system management and resources monitoring
SYMMETRIC ACTIVE-ACTIVE CONTROLLERS
• Symmetric active-active controllers
• Automatically reconnected I/O during path failure
The volume of digital data currently being produced is growing at unprecedented rates, in big part due to our increasing demand for unstructured data types such as files, images and videos, which push the boundaries of storage capacity and performance. Because of this, many organizations are making cloud storage, with its cost-effective flexibility and infinite scalability, an integral part of their strategy. Now more than ever, choosing a local storage solution that can easily integrate with cloud services is a must.
EonStor GS family is a unified storage solution that incorporates remote cloud storage into local applications to offer the best of both worlds – unlimited cloud storage and high performance local storage – as well as automatic data lifecycle management, to allow SMBs and SMEs running local SAN/NAS applications to easily and cost-effectively integrate and expand their storage architecture into cloud services.
Powerful All-around High Performance & Efficiency
Based on much improved hardware and firmware, EonStor GS family can handle file level protocols including CIFS/SMB, NFS, AFP and FTP; block level protocols such as Fiber Channel, iSCSI, SAS and InfiniBand.
By integrating all of these protocols and harnessing the power of Intel's multicore CPU, EonStor GS family delivers not only outstanding flexibility but also incredible performance in two configurations: all-flash and hybrid. As an all-flash system, it delivers up to 700K IOPS, 23,000MB/s block and 17,000MB/s CIFS bandwidth. Moreover, by offering hybrid features such as SSD Cache, protocol translation between local NAS/SAN and cloud storage services, and automated storage tiering, EonStor GS family guarantees exceptional performance at every level of operation.
This great performance and efficiency can also be found in our cloud storage integration thanks to deduplication and compression features, which ensure the efficient use of bandwidth to effectively extend data to the cloud and lower overall costs.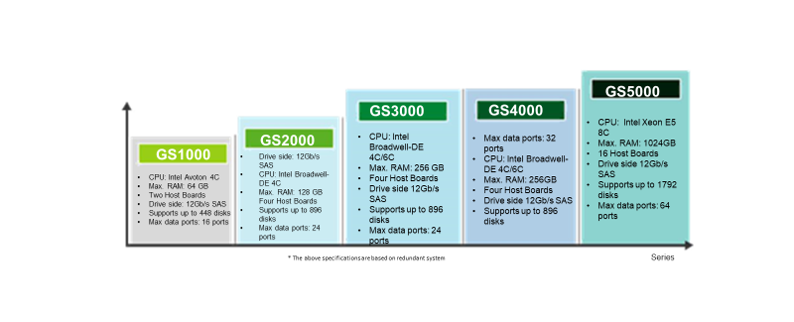 Infinite Storage Capacity on Cloud
One of the key benefits of cloud storage solutions is their unlimited scalability and flexible "scale on demand" model, which allows you to expand your storage capacity as needed, without upfront investment, to fit your capacity requirements as they evolve.
By integrating Intelligent EonCloud Gateway Engine and supporting a wide range of both private cloud and public cloud services, including Amazon, Azure, and the EonStor GS offers various cloud functions such as Cloud Tiering, Cloud Cache and Cloud Backup to make the most of cloud's advantages. These functions perfectly combine local and cloud storage, automatically and optimally allocating data, while saving setup and maintenance costs in the process.

Comprehensive Data Protection and Security
As security is of utmost importance when it comes to data storage in the cloud, the EonStor GS family provides AES 256bit Encryption for data-in-flight and data-at-rest, as well as self-encrypting drives (SED) compatibility, ensuring data is always protected from malicious threats. Furthermore, with integrated SSL, links between server and client are also encrypted.
Security threats are by no means the only concern when it comes to safeguarding data. Unexpected disk failures, natural disasters and power outages all up the risk of data loss. EonStor GS family ensures this risk is minimal with its integrated backup functions such as Intelligent Drive Recovery (IDR), snapshot, local replication, remote replication and file-level rsync.
The system supports built-in SMB 3.0 failover and multipathing to handle failures. Also, designed with redundant dual controllers and non-single-point-of-failure hardware components, it ensures business continuity at all times.
Symmetric active-active controllers
EonStor GS supports symmetric active-active controller configuration to minimize administrative effort and boost operation efficiency. Hosts can access the same LUNs simultaneously via both controllers. I/O are more equally distributed across both controllers and all paths, effectively minimizing costly path management time. In the event of a path failure, I/O can automatically continue through the remaining paths with little or no failover.
---
Dell EMC Unity Hybrid Flash
Differentiation:
Benefits to you:
• Cost Savings: Mixed workload consolidation onto affordable allflash arrays that can to scale to 16PB effective capacity
• Trusted: Knowing you are using modern, cutting edge technology that is industry proven
• Performance: FAST VP and FAST Cache deliver flash performance with the economy of disk storage
• Consolidation: Consolidate all your mixed workloads (file and block) onto a single solution
• Protected: Totally protected by Dell EMC data protection options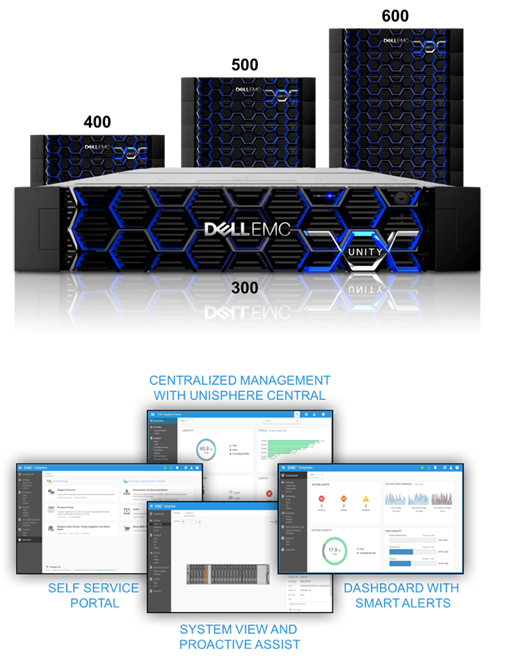 All-inclusive software + more
All-inclusive, feature rich, array based software comes standard. Optional offerings include differentiated hardware and software deployment options, availability and mobility, protection and networking options. Dell EMC Unity Hybrid systems come standard with limited warranty, with enhanced and premium options available.
|
The ultimate in simplicity & unified flash value
The Dell EMC Unity™ Hybrid-Flash product line sets new standards for storage with compelling simplicity, modern design, flexible deployments and affordable prices– to meet the needs of resourceconstrained IT professionals in large or small companies.
If you are looking for rich features and absolute simplicity in a small footprint, if you are cost-conscious and need the best from the best, Dell EMC Unity Hybrid Flash is for you. Designed for flash with rich data services, hybrid architecture delivers flash performance with the cost advantage of disk and is the perfect fit for your mixed applications, unified storage and Remote-Office-Branch-Office (ROBO) requirements.
Overview
IT professionals are struggling with the ever-changing demands of their jobs – including storage management. They are experiencing data growth like never before and IT budgets are under extreme pressure. This is especially evident in the midmarket, where IT professionals are wearing many hats and becoming generalists - handling servers, networking, mobile devices, desktops, virtualization, and storage – so they are spread extremely thin. These days, IT generalists need storage that is simple and efficient to manage, yet provides the responsiveness of flash that their applications and users require.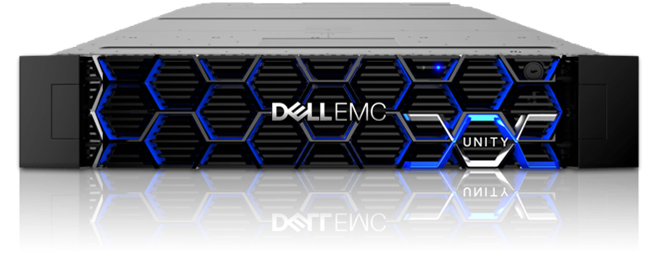 Optimized for flash utilization and simplicity
Dell EMC Unity is setting the standard for storage simplicity and value. Engineered from the ground-up to meet market demands for flash, affordability and outrageous simplicity, Dell EMC Unity hybrid comes in four scalable models; starting with the 300, and scaling to the 400, 500 and then the 600. Dell EMC Unity is designed to support up to 16PBs of capacity, so whether you want to start small or go big, these Hybrid systems have you covered. You can also easily scale across the product range with on-line, data-place controller upgrades.
Dell EMC Unity is the only unified storage system that successfully meets the diverse requirements of today's midmarket IT storage professionals; unified and flashoptimized storage that is also simple to deploy, manage and grow.
Dell EMC Unity Hybrid Flash is simple
With simplified customer installation, slick HTML5 user interface, intuitive and predictive cloud enabled management and proactive assistance, Dell EMC Unity sets a new standard for simplicity in the midrange storage market.
Hybrid Flash is flexible
Dell EMC Unity has a modern 2U architecture designed for flash, and supports 3D NAND TLC drives and HDDs. These systems support file and block workloads, with unified pointin-time snapshots, synchronous and asynchronous replication, built-in data encryption, and tiering to the cloud. With an advanced hybrid flash architecture, they deliver consistent performance with low latency. A new high-density enclosure supports eighty flash or performance hard drives in just three rack units, for even greater space efficiency.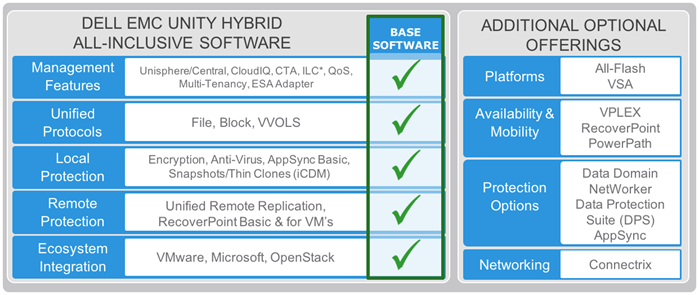 ---
Western Digital IntelliFlash™ T-Series Storage Arrays
Flash storage has the power to fundamentally transform how you do business. But most solutions force you to compromise on performance, price, or features. Western Digital's IntelliFlash arrays enable applications in virtual environments to thrive by accelerating transactions and simplifying workflows. Combining performance, economics, and flexibility at scale, IntelliFlash T-Series arrays offer you a wide product portfolio with comprehensive data services and data management capabilities.
Architected for Performance and Capacity
IT departments are increasingly challenged to deliver storage performance, scalability, and capacity with high efficiency at reduced costs. At the same time, application workloads such as server virtualization, virtual desktop infrastructure (VDI), online transaction processing (OLTP), and real-time analytics are further driving demand for storage infrastructure that can keep up.
IntelliFlash T-Series arrays help IT boost storage utilization and efficiency to all-flash and deliver unmatched storage performance and cost savings.
All-Flash AND Hybrid Flash in One Storage System
Whether you need the balanced performance and high capacity of a hybrid flash array or the sustained high performance of an all-flash array, IntelliFlash T-Series arrays can cost effectively satisfy any and all of these requirements.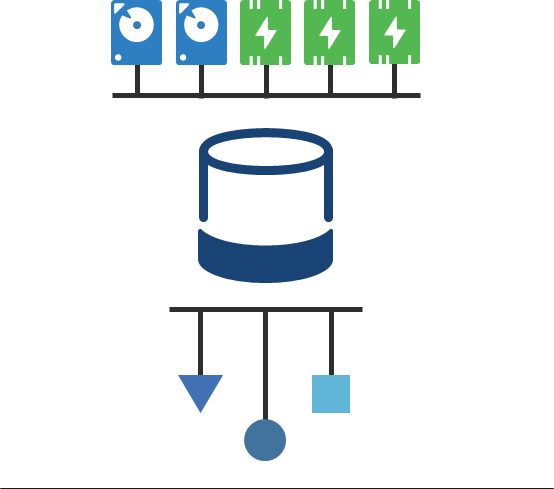 Figure 1. IntelliFlash T-Series balances performance with cost-effective capacity
Regardless of which system you choose, all IntelliFlash Arrays share the same operating environment, feature set, and management experience.
IntelliCare™ Coud Analytics
Save time on storage administration and maximize the uptime and efficiency of all your IntelliFlash arrays with IntelliCare.
Powered by cloud-based analytics and backed by a team of storage experts, IntelliCare enables you to quickly and easily monitor the health, performance, and usage of all your IntelliFlash Arrays; predict future requirements; and detect problems before they develop into serious issues.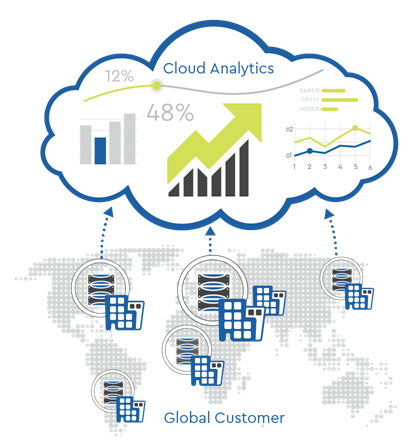 Figure 2. IntelliCare cloud-based analytics
IntelliFlash Operating Environment
IntelliFlash T-Series arrays are powered by the IntelliFlash Operating Environment (OE). This fast, flexible OE is designed to leverage different grades of storage media — NVMe™-flash, performance flash, dense flash, hard disk drives (HDDs) — in a single storage array.
The IntelliFlash OE understands the inherent characteristics of different storage media and intelligently manages the placement of data to deliver optimal high performance at low latency with the best possible economics. It also includes advanced data services, multiprotocol support, and flexible management capabilities, enabling you to significantly shrink your storage footprint, maximize uptime, consolidate workloads, and simplify storage administration.










Security Features

IntelliFlash arrays include 256-bit AES encryption of data at rest. IntelliFlash arrays deliver inline encryption of data on SSDs and HDDs with minimal impact on performance. Key management required for encryption is performed natively in the system without user intervention.

Built-in Business Continuity

Take instantaneous point-in-time snapshots that are both VM-aware and application-consistent. For disaster recovery, replicate snapshots to a remote site. Replication transmits only changed data to reduce traffic over the WAN. IntelliFlash Arrays also support entire virtual server protection through VMware® site recovery manager (SRM).

NAS and SAN from the Same Array

Enjoy the flexibility of choosing from a broad selection of protocols to connect your storage to servers. Eliminate silos of storage in your data center through native support for Fibre Channel, iSCSI, NFS, CIFS, and SMB 3.0.

Up to 5:1 Data Reduction

Inline compression and deduplication on both all-flash and hybrid flash SSD and HDD storage pools significantly reduce storage acquisition and operational cost. Redundant operating system images in a virtual server platform are reduced to a single instance stored in flash. Hundreds or thousands of persistent VDI instances are shrunk down to one single boot image that can launch in seconds.

Storage Simplified

Single-click provisioning through application-optimized templates and integrated backup and replication without complex backend software. Monitor your storage infrastructure with your own Management Tool through SNMP.

Purpose-built for Virtualization

One-click virtual machine-optimized storage creation enables hundreds of virtual machines and desktops to be deployed in minutes, not hours. VM-aware management tools and reporting for VMware and Hyper-V environments enables storage be provisioned, monitored, and managed with virtual machine granularity — LUNs, file systems, and RAID groups are a thing of the past for virtualization administrators.

IntelliFlash arrays deliver incredibly high performance while maximizing efficiency not only for IT, but for your business, by keeping your storage costs in check and making your data come alive. For more information on how IntelliFlash can help make your data come alive, visit westerndigital.com/intelliflash